Part Time
Posted 4 weeks ago
McDonald's, Cork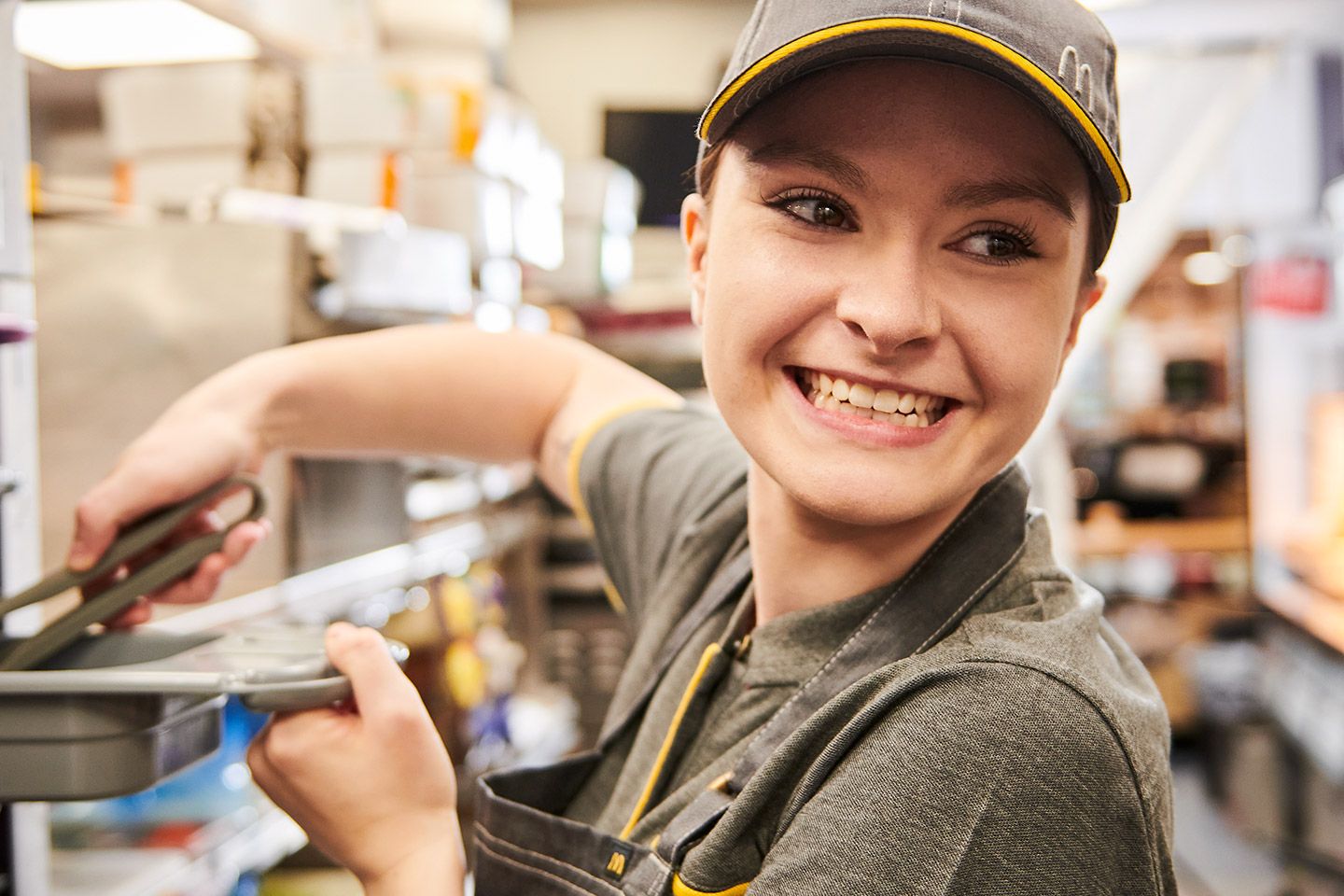 McDonald's are one of the most recognised brands in the world, and the backbone of our brand is commitment to a set of core values: Serve, Inclusion, Integrity, Community and Family. We live by our values every day and are committed to fostering a safe, respectful and inclusive workplace, providing quality jobs, and making opportunity open to all.
Join us and you'll become part of a team, that works together to provide the best customer experience. If you've visited one of our restaurants before, you've probably got some idea of what's involved in working here. But you might not realise the variety and scope of the role. We want every McDonald's customer to have a brilliant experience, every time they visit. That means hot food in a clean and friendly restaurant. As a Crew Member, you'll make it happen, whether you're preparing food, serving on the till or being out in the dining areas looking after our customers' needs. You will consistently deliver the highest standards of quality, service and cleanliness in the restaurant. Provide friendly, fast and accurate service. Complete tasks and activities in line with training, company guidelines and management direction. Follow all workplace safety, security and food hygiene procedures. Treat all customers and colleagues with courtesy and respect working as a supportive team member.
Friendly, welcoming, courteous and helpful behaviour will come naturally to you and you'll work well as part of a team. Effective communication skills such as attentive listening, face-to-face verbal communication and eye contact are a must. The ability to maintain high energy levels whilst working both efficiently and productively is essential.
Quite simply, you'll be working in our fast moving, high energy environment and we're looking for a genuine smile, enthusiasm, energy, plus an ability to connect with customers and make them feel valued.
Benefits package includes: Holiday pay, Service Awards, Meal allowance, Employee discounts from top high street and online brands and much more.