Full Time
Posted 4 weeks ago
Eurofins Ireland PSS, Cork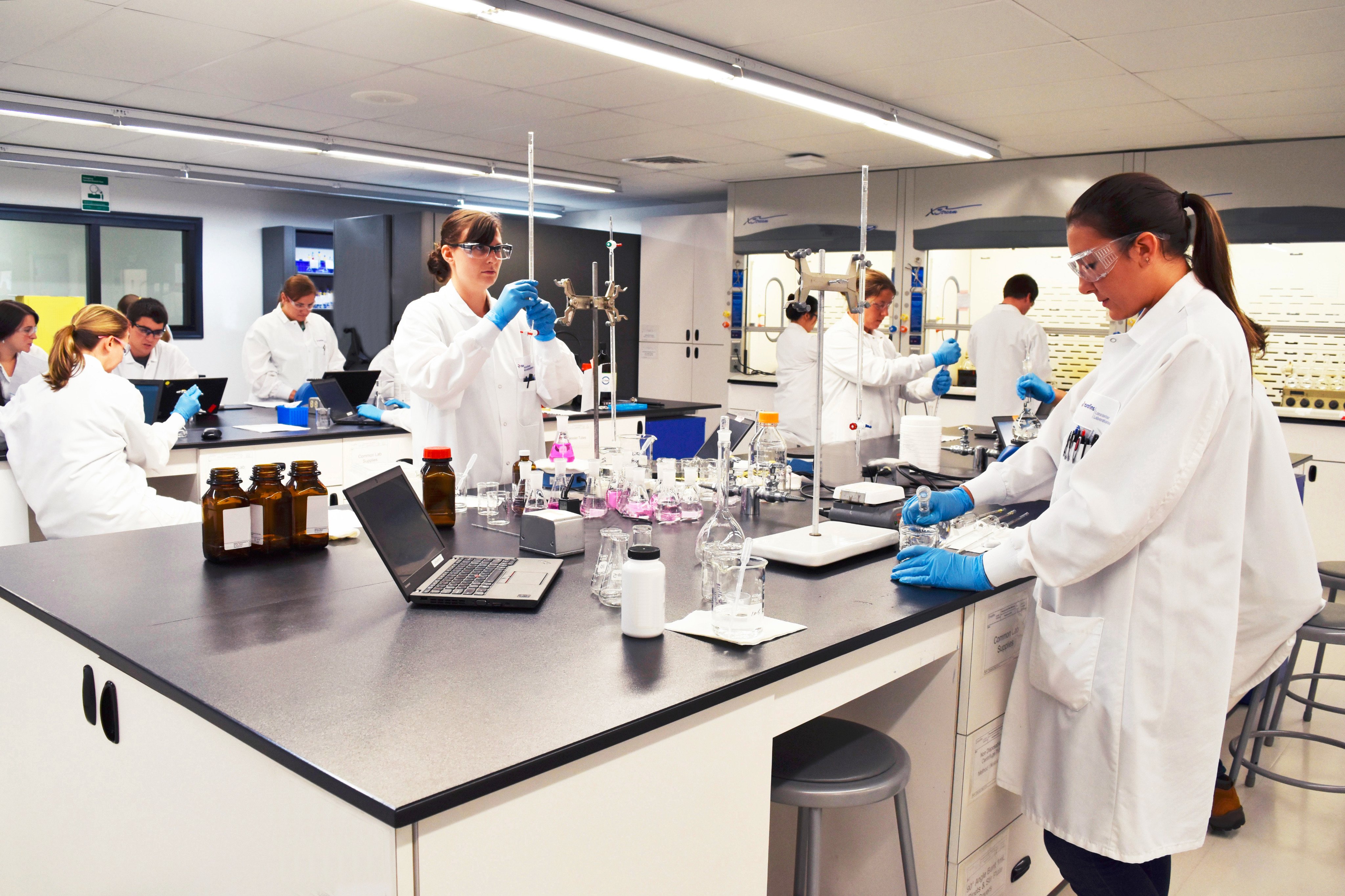 Company Description

***Opportunity for Group Leader in Chemistry Method Transfer in our client site in Cork***
The primary purpose of this role is to lead a Professional Scientific Services (PSS) team of analytical staff to ensure that the team is operating at the highest quality and productivity standards, have high morale and retention, and the agreed client requirements are entirely satisfied and that client expectations are met or exceeded through effective leadership and quality operational management, under the supervision of the PSS Manager. This person will be a key point of contact for the client on a day-to-day basis.The role will involve leading the PSS team to develop & optimise analytical methods along with method validation and transfer, according to regulatory guidelines.
What can Eurofins offer you as an employee of ours?
Developmental opportunities and career progression
The opportunity to work with our client – a world -leading pharmaceutical and biotechnology company
Location is easily accessible
Private Medical Insurance
Income protection and life assurance
Annual discretionary bonus
Free parking onsite
Full use of the canteen facilities on the client site
Additional annual leave days with continued service
The opportunity to work on therapeutic drugs helping to save lives across the world
Consider joining Eurofins, where people are the most important element in our business. Eurofins is a leading contract research organisation providing testing and research services in the pharmaceutical and biopharmaceutical sciences to clients worldwide.
This position is to join our innovative Professional Scientific Services (PSS) programme as an employee of Eurofins. The programme places full-time analysts, technicians, scientists and technical support personnel managed by Eurofins directly at the client facility to provide long term staffing needs while maintaining the same services, expertise and cGMP compliance available at the Eurofins facility. This award-winning programme offers excellent career opportunities for people who have a proven track recording in combining excellent technical ability with first class interpersonal and communication skills.
Job Description
Complete analytical data collection, interpretation and characterization of compounds while ensuring proper documentation of experimental data is adhered to.
Support innovative development of new analytical methods as well as improvement and optimization of current methods.
Full time permanent position, day role no shift work.
Provide technical expertise and analytical support for the introduction of new products to the Cork site, including method development, validation/qualification and transfer of methods to clients as required.
Lead in troubleshooting analytical technical challenges during the development, validation/qualification and transfer of methods.
Communicate regularly with client, providing updates on projects progress, addressing technical queries and delivering client project requirements to the defined timelines.
Ensure the delivery of projects in the required timeframe and ensure that the site's technical, quality and safety metrics are all achieved.
Provides suitable training where required to adopt new practices.
Review and approve standard operating procedures (SOP's), laboratory methods, control of substances hazardous to health (COSHH) assessments, laboratory investigational reports, validation protocols, Risk assessments, reports & protocols.
Accountable for adopting the ALCOA+ (attributable, legible, contemporaneous, original & accurate) principles and ensuring team working in accordance with registered methods and current Good Manufacturing Practice.
Takes a lead role in approval process. As part of this, is responsible for verifying the quality and accuracy of analytical results and determines if material meets pre-defined acceptance criteria as per relevant SOP's, customer acceptance criteria, methodology, protocol and product specifications.
Is an analytical expert who provides expertise in laboratory practices and good manufacturing practices (GMP). Uses this knowledge and experience to lead laboratory investigations or project/equipment design.
Responsible for identifying out of specification results. Designs root causing experiments and retest plans, ensuring investigations are completed in a timely manner and that sound scientific rationale has been employed.
Works on long term objectives to deliver specific improvements or embed changes within the laboratory. Takes ownership of project from concept to delivery, providing progress updates throughout lifetime of project.
Responsible for the scientific conduct of project and communication of regulatory issues with senior level team members.
Qualifications

Education / Qualifications
An honours degree in Chemistry or a related discipline is required.
Experience / Skills
At least 5 years' experience in an analytical laboratory.
Excellent leadership skills and at least 2-3 years previous supervisory experience.
Extensive knowledge of Method development and Method validation
Has experience of the analysis of APIs, raw materials and excipients and the associated analytical techniques that may include chromatographic (HPLC, GC, IC), spectroscopic (IR, LC-MS, ICP-OES, Atomic Absorption), physical properties (particle size analysis) and/or pharmacopoeial testing.
Is highly proficient in the use of common laboratory instruments and software packages for the above analytical techniques.
Experienced in problem solving and has expertise in troubleshooting both analytical equipment and methodology.
Competent in the use of corporate IT systems.
Is computer literate and competent in the use of Microsoft packages.
Possesses a thorough understanding of laboratory procedures.
Deep understanding of data integrity and the importance of adopting this guidance when reporting results / everyday work.
Is proficient in the use of numerous laboratory instruments, software packages and other analytical techniques.
Is proficient in problem solving and may have expertise in troubleshooting analytical equipment.
Is competent in application of statistical and mathematical tools and formulae.
Is aware of relevant national / international pharmaceutical regulatory requirements.
Is familiar with equipment / method validation and method transfer procedures.
Thorough understanding of requirements for working in a GMP environment.
Ability to quickly learn new processes.
Ability to communicate clearly and to form strong working relationships with colleagues.
Ability to work on own initiative and be capable of developing solutions to problems as part of a team.
Willing to operate in a flexible manner and be able to switch priorities at short notice.
Additional Information
Eurofins Scientific is an international life sciences company, providing a unique range of analytical testing services to clients across multiple industries, to make life and our environment safer, healthier and more sustainable. From the food you eat, to the water you drink, to the medicines you rely on, Eurofins works with the biggest companies in the world to ensure the products they supply are safe, their ingredients are authentic and labelling is accurate. Eurofins believes it is a global leader in food, environmental, pharmaceutical and cosmetics products testing and in agroscience CRO services. It is also one of the global independent market leaders in certain testing and laboratory services for genomics, discovery pharmacology, forensics, CDMO, advanced material sciences and in the support of clinical studies.
In over just 30 years, Eurofins has grown from one laboratory in Nantes, France to over 61,000 staff across a network of more than 1000 independent companies in over 59 countries and operating more than 940 laboratories. Eurofins offers a portfolio of over 200,000 analytical methods to evaluate the safety, identity, composition, authenticity, origin, traceability and purity of biological substances and products, as well as providing innovative clinical diagnostic testing services, as one of the leading global emerging players in specialised clinical diagnostics testing.
In 2021, Eurofins generated total revenues of EUR € 6.7 billion, and has been among the best performing stocks in Europe over the past 20 years.